Product > DUA BURUNG Sweet Soy Sauce - PP500 ml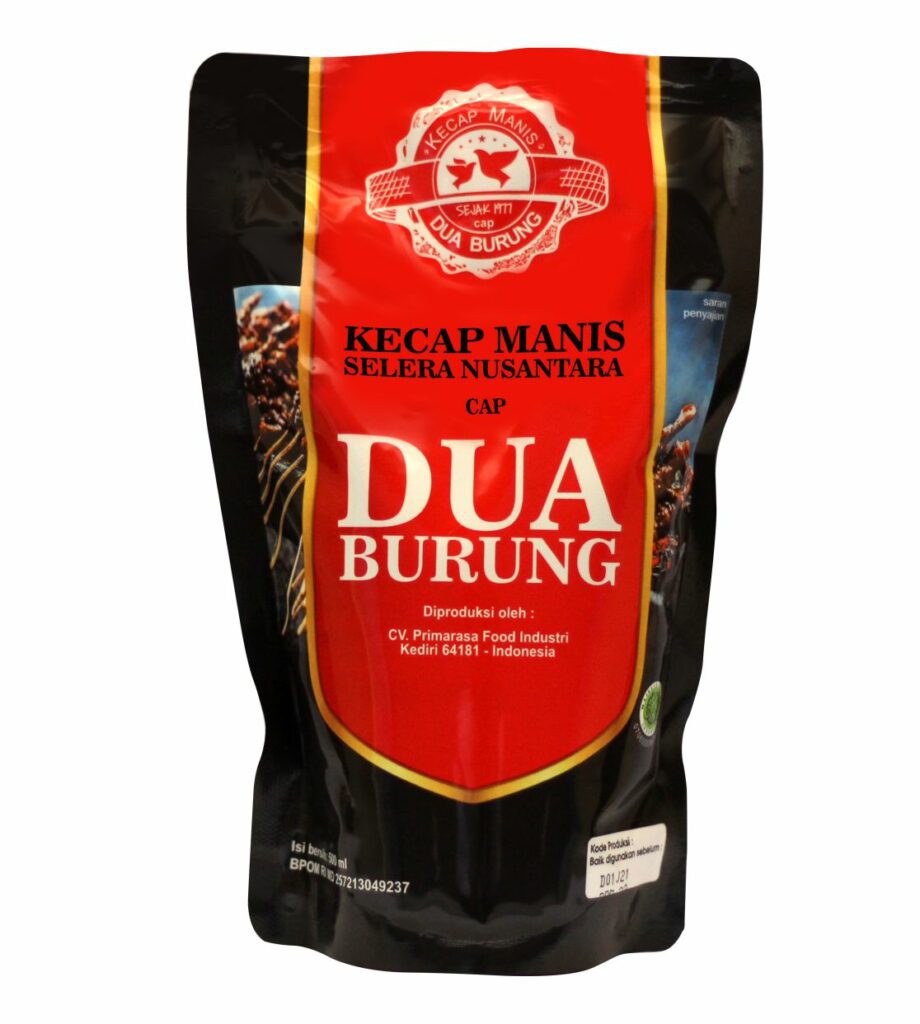 DUA BURUNG Sweet Soy Sauce PP500 ml
With quality ingredients, Dua Burung Sweet Soy Sauce produces a delicious taste and aroma that is easily absorbed into any dish. Dua Burung Sweet Soy Sauce prioritizes high quality ingredients for the happiness of the heart. Packaged in a hygienic pouch with 500 ml, this product is suitable for those cooking fried rice, noodles, and other Indonesian dishes.
Cane sugar, soy bean extract (33%), water, salt, sugar
sand (contains sulphytic preservatives), garlic, citronella, pekak, sodium benzoate preservatives, flavor enhancers (monosodium L-glutamate, disodium inosinate, disodium gouilate).